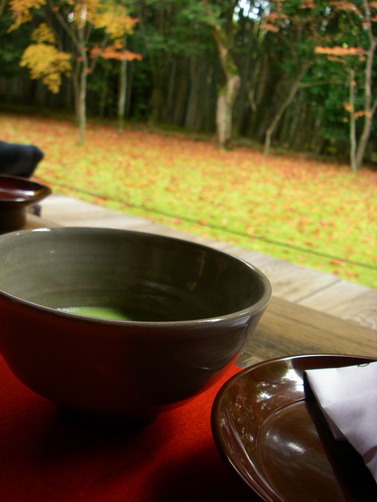 It's hard to survive for even TOYOTA that is major car company in the world in this term.
Of course my company is sharply lower profits that we hadn't seen before.
Temp stuff and employee hasn't gotten laid off yet but we can't work overtime and
we have to hold a meeting on TV not going away on business.
We gotta cut down on expenses.
If we work overtime, we have to come home earlier than usual on other days.
Our chief push us.
A strong female employee said " It's not possible. I do it as hard as possible! What are you
seeing? " to him angry. Then she said " " He doesn't see how we work hard and he thinks
about only his grade." Aloud in a whole day.
So the atomosphere at work is not good.
We can't work overtime. That's why we don't have a space in mind and work hard
and nervous.
So I sometimes feel sick and have a heavy headache.
I wish tomorrow was Friday!
I wanna be relaxed and go jogging and go to a large public bath.
By the way this is a garden in Daitoku-temple.
I wish I went there by bicycle.