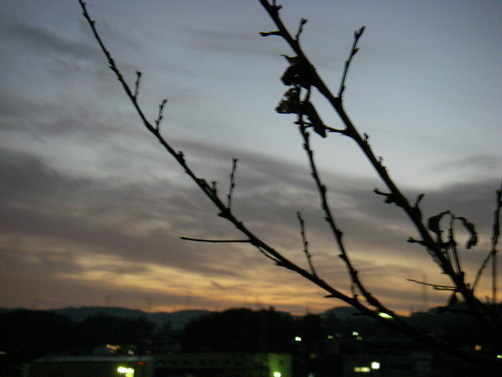 We don't have to work overtime these days. But I'm busy in the beginning of the month.
So I can't finish my work till the finishing time at work.
I'm arrowed to work overtime instead of getting home earlier in the end of the month.
Getting home earlier is not fun when you're forced.
When someone make you do something, it's not fun.
Human is funny, right?
When I work overtime, I think I don't cook anything at all or it's lucky time to buy fish
inexpensive at the basement of the department store.
The night before the last night I felt like it and went to the fishshop in the basement of
the department store.
It was not too late and too early. It was very good time for good deal.
A man lowered the price of sardine.
It was shinning because of being fresh and I was able to buy them only for 300-yen.
Only two boxes left but I got one of them.
Much sardine, Sashimi of natural tuna, Mitsuba leaf and spinach came to 750-yen.
I like fish like sardin so I was imagining I cut them and put it soy sauce and eat it.
After getting home I made sauce for tuna, soaked them, cleaned sardine and put them
in fridge. Of course I ate some while cleaning and cutting.
By the way last night I put a little bit sweet miso with Chinese leek and dried Japanese
plum and thin ginger on the Japanese basil and rolled them with sardin.
And then I fried them.
It was very good but I didn't take pictures because I wanted my husband to eat it hot.
Sometimes you feel so?
By the way this picture is the sunset in Nara.