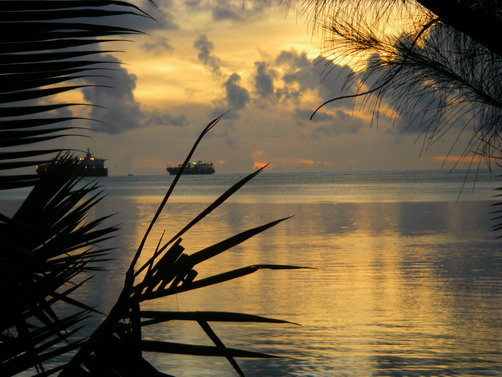 Yesterday I texted a friend who used to work at the same company after a few year.
She was at the other division and I didn't work with her. But I started to communicate with her since we found out that we lived close to each other and she already quit her job. She replied me and said " What a coincidence! I've been thiking how Aya is doing, too."
Oh, it's a funny coincidence!
We have a lot of thing that we wanna talk about. So we have plans she is coming over to my house.
When I checked my email today, I got an email from a man who used to be the general manager.
It's a coincidence! I was about to email him today.
Sometimes people pull to each other.
We might feel vibes or our senses might work.
Anyway when it happens, we're pleased!
By the way I took this picture in Saipan last July.
When I've been there, I didn't imagine I'd become a mother next year.
I'm imagining how I am next July.