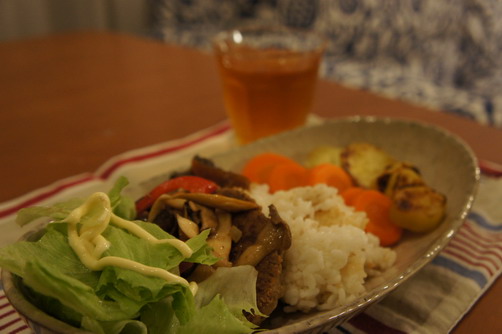 After the nuclear accident in Fukushima I avoid eating vegetables from the north of Japan
and around Tokyo as possible as I can.
I don't care my health but I don't want my baby boy to suffers from cancer when he grows up
and enjoys living in his teens.
The radioactive materials from the nuclear accident in Fukushima was as much as several tens
atomic bomb and they fell on the ground in Tokyo and around here.
So I choose vegetables from Hokkaido, the south of Japan and other countries.
I can't help it if I can't get vegetables that I want because there aren't the vegetables
from the safe area. I wanna get nutrition from vegetables that I can get.
Recently I get carrots from Hokkaido and eat them often.
I make Korean marinated carrots, salad with Tuna and carrots glace from it.
You know, I wanna enjoy eating food when the problems of the nuclear hasn't solved.