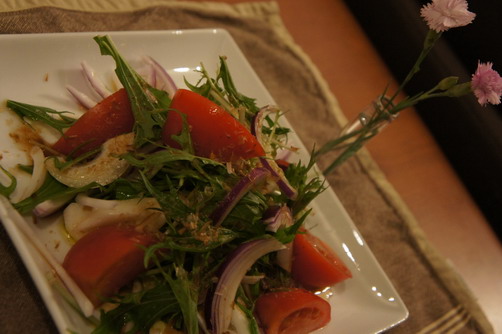 My father-in-law sent us various vegetables that he grows at his garden.
He lives in the south of Japan. It means he lives in the safe area.
Recently I haven't eaten spinach. This time he sent us them and other good vegetables.
So I was able to eat much good salad after a long time!