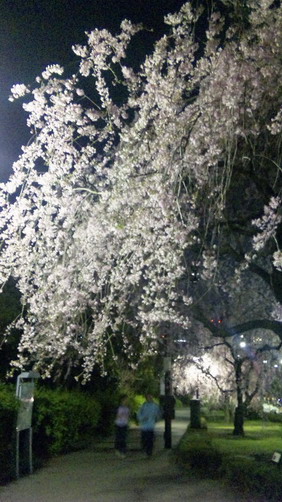 I went to see cherry blossoms with an attractive person to Chidorigafuchi.
We enjoyed seeing them while eating a sandwich and some bread.
We shot the breeze and talking about something while taking a walk about for two hours.
I totally forgot the worry of radioactive materials.
It was one of happy night during the crisis.