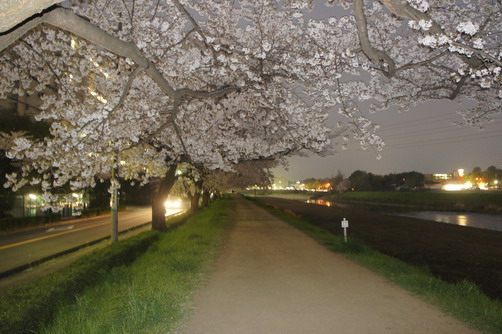 Cherry blossoms are more beautiful when you see them at night.
It looks like a sexy mysterious woman.
In Japan we say there is a female body under the cherry blossoms and that's why they look
mysteriously beautiful.
Springs come, I think " Is Japan attractive, or what? "
Coz when cherry blossoms bloom is the hottest news in springs.
Anyone know such a country around the world there is?
But this spring I hardly heard such news.
Every news program announces news about Fukushima nuclear plants.
That's too bad.
I hope things are getting well and such a terrible crisis doesn't happen again.
Now a little bit strong earthquake is hitting here!!