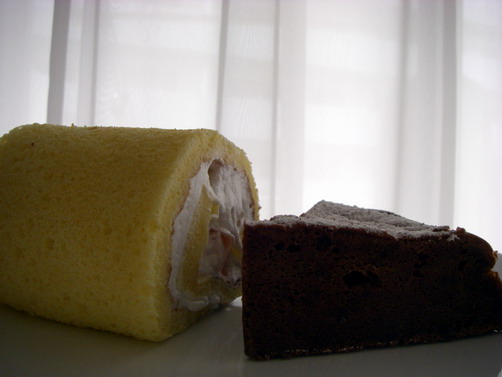 I baked two kinds of cake for Valentine's day this year.
One of them is gateau chocolat that I've been wanting to eat and another of them is rolled
cake that I baked with a recipe that a friend of mine made to try to bake over and over.
Rolled cake that I bake usually is moist. Is this rolled cake soft or what?
I've never eaten such a soft rolled cake.
I put rolled cake and gateau chocolat in the box and brought them to my mother and
my sister's family.
My husband said " It's really good. " and my family enjoyed eating it.
I thank her! I know you made a lots effort to make this recipe.
I'll value it and bake it over and over. I wanna be able to bake it much better!