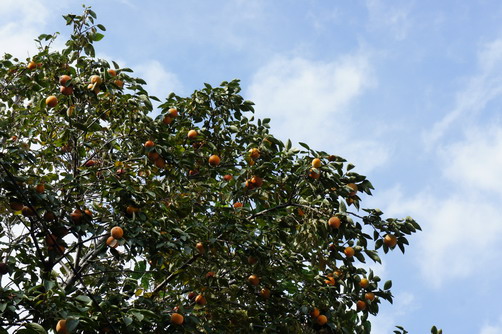 Last night my husband worked through the night.
I used to be scared even when I heard small sounds at night.
But now I'm perfectly OK because I have a baby son.
You might laugh about it, I can be relaxed and feel safe sleeping while touching
a part of his body.
Who protects who?
Today we visit my husband's friend.
He asked us to come over saying " Why don't you come over? We're doing BBQ with friends
now at home ! " all of sudden.
So we went to his house at the next station from us.
His wife is pregnunt and she's rasing a baby son in it.
Fathers went to the same school together and baby sons are the same age by coincidence.
In the clear nice autum afternoon we spent nice time.