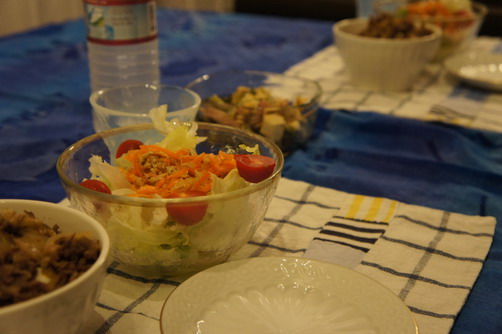 My husband's company started to do " Super Cool Biz ".
It means co-workers can work wearing an aloha shirt and chino pants not a business suit.
But nobody hasn't done that yet.
Because they can't visit their customers wearing that.
We have to save the electricity this summer. It's our first priority!
So why don't all companies start to do " Super Cool Biz "!
I changed the tablecloth on the table for summer.
I got this cloth in New Caledonia.
I enjoy feeling like summer before summer!