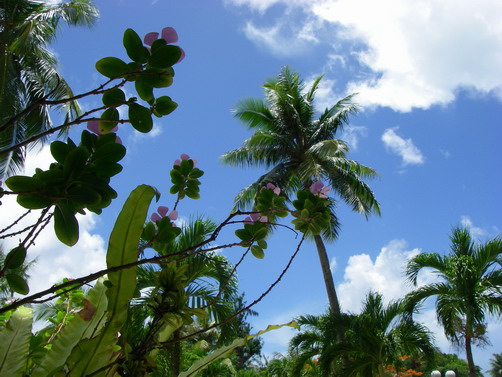 I listen to various songs and I'm in the mood to listen to calm soothing songs like Enya
and I get powers from young female artists' songs.
For instance I've been liking Avril Lavigne and Miley Cyrus. In addition I've been listening
to songs of Katy Perry.
When I jog and go to work, my body pounds and I can't stop shaking my hands while walking.
These days I've been listening to songs of BON JOVI again.
I know it but they're really fabulous.
A song that I often hum is "Captain Crush and the beauty Queen form Mars ".
There are rhyming words in the lyric and it's easy to hum also it's fun to sing.
I haven't gotten a ticket of their concert on November yet but I wanna go there….
I've been thinking of it.
By the way I took this picture in Saipan.
* you tube→
"Captain Crush and the beauty Queen form Mars "