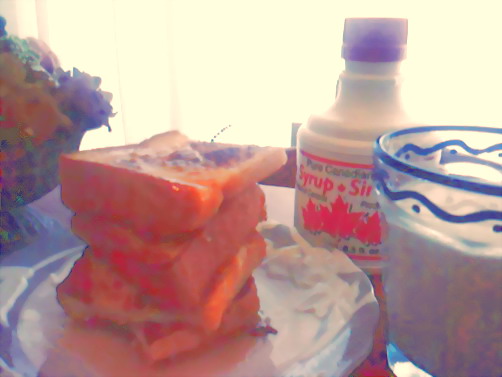 When I lose my appetite, the things that I wanna eat are dishes that my mother used to make.
Per say, a salad, French toast, fried lightly browned mix vegetables, Madeleine and such.
There are a lot of food that I wanna eat but when I lose my appetite, I found out that I like
Western dished more than Japanese dishes.
I wanna eat the salad that my mother make more than the salad that I make.
My mother makes dressing to sprinkle some salt to pour sour and olive oil roughly.
There are various recipes for good dressings but the dressing that she makes is the best.
This week I had been thinking that I want my mother to make that and it on my way home
from work even though I lost my appetite.
That's why I made French toast for breakfast yesterday.
Usually I eat a piece of bread but when I made French toast I cleared two pieces of bread right
away.
It's easy and simple to cook and that's my favorite dish.