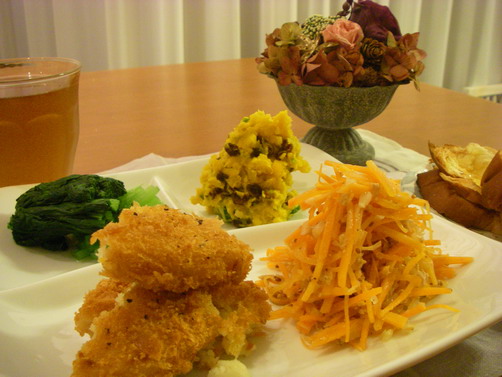 When I eat out for few days in a row, I often rack green and yellow vegetables.
So I try to eat colorful vegetables at home.
Last night my husband came home late, too. So I ate some dishes with some bread
for dinner. Sometimes I wanna eat some bread even for dinner.
You know, most Japanese people eat rice for dinner.
I like eating a piece of bread with salad or soup.
I've thought it but I was not Japanese in my previous life, right?
** Today's Menu **
+ Salad of carrot and tuna
+ Salad of pumpkin
+ croquet with corn croquette
+ boiled Komatsuna
+ bread