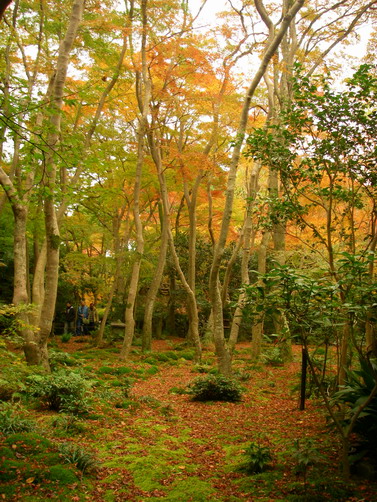 I've enjoyed reading a paperback entitled "under the Toscan sun'' on the way to work.
It's fun to read it. in addition this time I check all unknown words in the dictionary.
When I read a paperback for studying. I sometimes get tired of reading it.
Because it's too slowly to read it. So I used to read it not checking unknown words in dictionary
just imagining their meanings.
But if I don't use the dictionary, I can't memorize new English words also I can't use the way
I express. That's why it's a little bit hassle checking them but I try to check them in the
dictionary.
For now I enjoy finding out their meaning even though I already know other words that
have the same meaning as them.
I wanna be able to use the words usually.
This fall I wanna enjoy reading the paperback slowly while sipping coffee.
By the way I took this picture at Giou-temple in Kyoto of Japan.