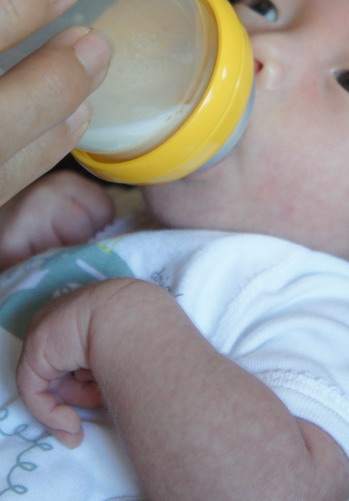 On the seventeenth day of my baby's birth I couldn't stop my tear running because of losing hormone balance after giving a birth.
My baby started to cry terribly from in the middle of the night more than he cried.
He cried strongly in the middle of the night. So I couldn't sleep well and my mother worried us and got up many times.
He cried terribly in the afternoon also in the evening.
I didn't know what should I do and I tore many times because I was worried if he became sick. My mother said " Every mother cry with their babies. Everybody becomes mother doing
that. " to me.
When my mother went shopping for dinner, I took a nap with my son. Then I waked up and looked for my sister and her son. I thought they were going shopping with mother automatically. And then I realized they got home and I missed them and cried.
I called my sister. Then I cried again.
When my mother came home, she realized and said " Were you crying? " to me.
And she said " you're lucky your sister got back when you had a baby! And you might not have a chance to spend such a long time together, right? "to me smiling.
By the way this picture is my son being bottlefed from my mother.