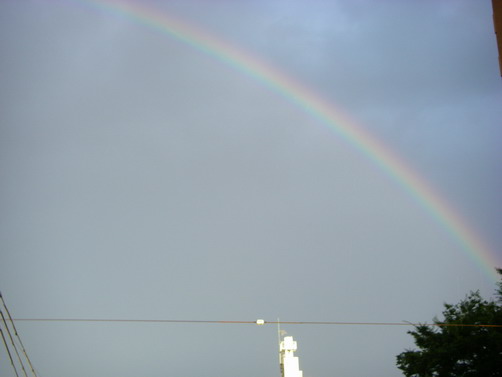 Last Monday there was a big rainbow in the sky.
The sun shine shined brightly but it was showering.
I got home and went out with my camera.
There was a really big rainbow in the eastern sky and western sky sparkled.
It was a fabulous evening.
A man from HQ didn't tell me off.
Because I was able to see the rainbow on the previous day or I wore earrings that
my friend made with all of her heart?!
Speaking of which, rainbows have seven colors also the friend of mine has a Chinese
character that means " seven " in her name.
Lucky seven saved me!
Happy sky watch Friday