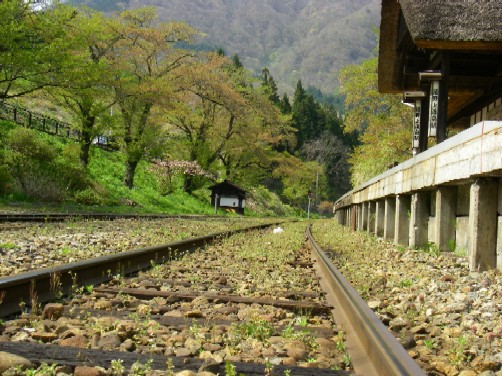 On our way to Fukushima from Nasushiobara we stopped by the station of the road.
It's fun to see various vegetable, harvest and plants.
We ate Soba for lunch there.
And then my sister's family and us are into the scenery around the trains and stations.
We went to Yunokami-station that looks like diorama and it has thatched roof and
there was a really attractive atomosphere.
My sister's husband and I enjoyed taking pitctures.
In the front of the station an old man got to take a picture.
When we saw it later, my sister's husband and I looked like good husband and wife.
My sister and I saw the picture many times and talked about me and her husband
looking like good husband and wife.
I and my sister enjoyed talking about made up stories during this trip.
It's fun to talke about made up stories. It means it's fun to imagine not real worlds and
to talk about it!