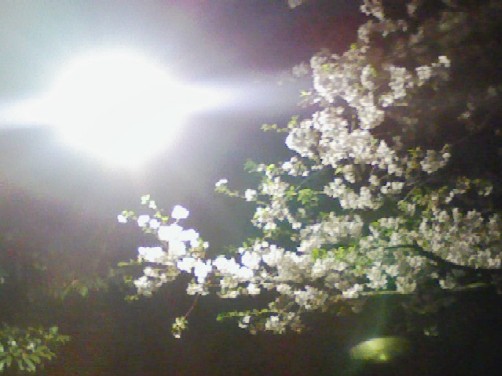 Last week it was really fun to jog while seeing cherry blossoms at night!
I could say cherry blossoms in the afternoon look like teen-age-girls and cherry
blossoms at night look like sexy and mysterious women in their late twenties.
When you see cherry blossoms in the afternoon, they would be purely beautiful.
But when you see them at night, you'd feel like a devil living and even if you knew
you don't have to go there, you couldn't stop going there.
Speaking of which, how was I when cherry blossoms bloomed last spring?
I'm just remembering….last spring I just got transferred and I had tough days
since I couldn't get used to my job and being at the division.
I went through the hardness of the job and the relationships at work.
It's so much fun this spring more than last spring.
I've got a feeling I'm having many lucky things this year.