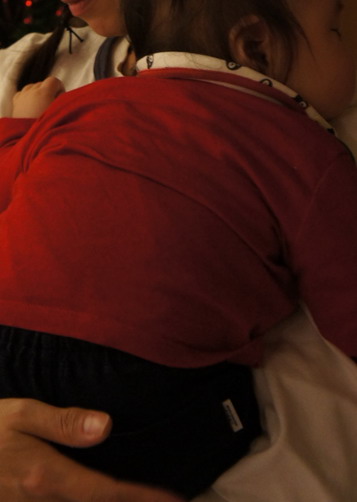 When you raise your baby, you can discover new things and you're impressed every day.
For instance when I spoonfed my baby son the day before yesterday, I heard the ticking
of something from his mouth.
So I put my finger in his mouth, I found some teeth there!
I was impressed! And I found out why he crys a lot in the middle of the night!
And yesterday he suddenly started to make the sound "Bryu ryuryuu".
And then he started to put the baby food out with the sound today.
I laughed automatically!
He removes his socks right away. But also he removed the leg-warmers when I realized!
When he pooped, I wiped his bottom and went to wash my hands to the bathroom.
Getting back there, he rolled over twice and put my camera in his mouth!
There are a lot of funny things every day!
It's fun to think of it and I'm looking forward to seeing him and laughing tomorrow again.