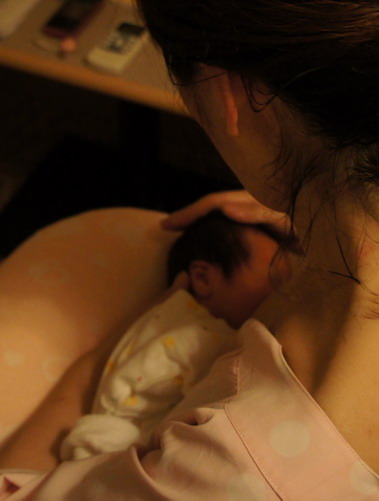 On the third day after having my baby I used the breast pump because a midwife told me to
use it. And I got much milk more than I imagined.
I heard it already but the milk looked pale milky yellow.
I made powdered milk also and he couldn't wait for the milk and cried strongly four times
for the first time.
The loud cry came as a surprise to me!
I thought he got angry with it and it rushed me.
He looks calm and cool.
When he even poops, he keeps cool and calm like nothing happened.
It's very funny and I like that!