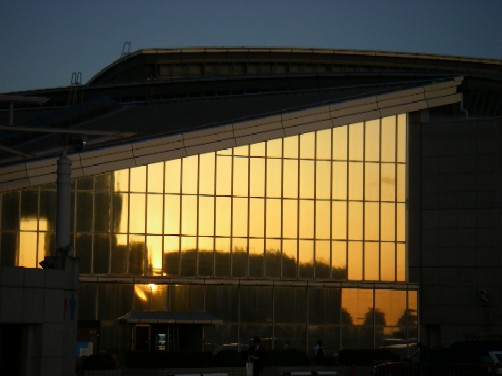 There are lots of thing that you don't know how painful until you experience them in life.
It's like this picture. The sunset in the window is different from the real sunset.
The things that you imagine are tottally different from the things that you experince.
When you experience them even once, you realize how painful they are.
I tried not to think of it and feel something and I pretended not to feel anything.
My heart and instinct are honesty more than my brain.
That's why my tears are flowing from my eyes to cheeks without knowing.
There is a lyric " The more you cry, the stronger you get." in a Japanese song.
If it's true, I'll get strong tomorrow more than today.