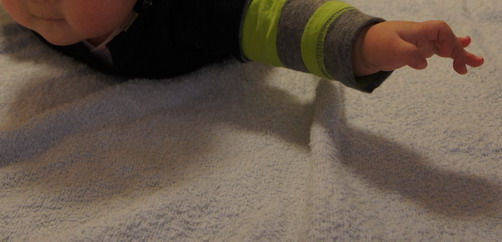 Last Wednesday I took part in a playgroup for a caregiver and children in English that
Canadian friend called Amy asked me before.
We meet once a week and play and sing with children.
We use English only. But there is no English teacher. So it's different from learning English
at school.
But it's good not to forget English phrase. And also it was lucky to join there because
I made friends with mothers.
By the way these days I hadn't been caring radio active materials in the air.
Last Wendesday one of mothers said " Takeda-prof said "Much cesium is falling now. " "
to me.
I tottally didn't know that! And I found out much cesium has fallen since the new year.
I started to be scared since I found out it.
So I put a mask for kids on my babyson that it might not work and I wear a mask.
Then we went shopping to the grocery store.
I hung dry my laundry in.
Today I thought I didn't need to go out and we were at home all day.
I lied on my stomach with my baby son and handed up like a plane together.
When our eyes met, he moved his face to me and pressed his forefead to me.
Way too cute!!!
I'm head over heels for him already!
Then we took a bath around at 6 and.he fell asleep after breastfeeding.
Falling asleep after taking a bath is nice, you know.
He waked up in 30 minutes and ate baby food. Then we lied on the floor.
I put a picture book at my babyson's side and I was writing a diary about him.
The he rolled over and turned a page himself.
I know it but he really liks picture books.
I like reading books. So I'm more than willing he likes picture books!
I spent happy time today as ever.