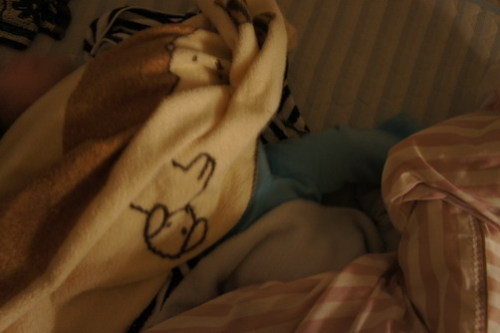 After my baby son sleeping at night it's time for myself.
Recently I do housework even though I can use time for myself.
Last night I tidied up the walk-in-closet and threw away some stuff.
When I was pregnant I thew away many things and clothes but we need the space
for my baby son.
It's difficult to do it and I've been thinking about the way I make the space.
Then I got a book for making the simple and clean and organized room on impulse.
It says you keep the things that you get exicited and throw away other things.
I decided to throw away a box of clothes from the way.
I'm sure there are many things that I should throw away.
So, tonight I cleaned the blind spots of the bathroom.
I hardly clean the spots. So it was dirty…..
Putting back the covers on it, you can't realize where it gets clean.
But I felt really nice even if I can see it outside.
And I just fried croquette that I'm gonna bring it to my mother tomorrow.
Potato that I cooked coroquette was potato that my father-in-law sent us.
He lives in the south of Japan and he often sents vegetables us after the Great East
Japan Earthquake.
I appreciate it always coz I can get safe vegetables.
And now I'm thinking what I cook for my baby son tomorrow.
I gotta do quickly! Now it's over at midnight.
I took this picture just before.
I like him kicking the cover. Coz he is boy!!
The happiest time when I slip into the warm inside beside him!