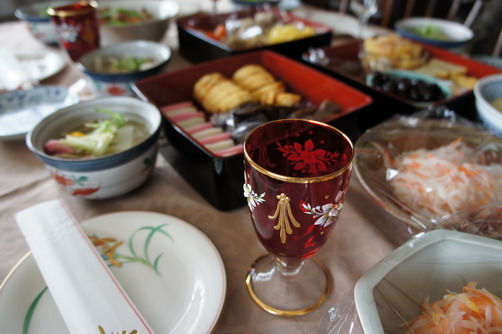 Happy new years!
I went to my parents' house on New year's and spent pleasant time with my sister's family,
grand mother, mother and us.
I made 5 dishes of Japanese special dishes for new year and I ate other dishes that my
mother and my sister's husband's mother.
Ozoni( mochi with vegetables and chicken soup) was delish.
That's why I've gained weight probably.
New year holiday passed quickly.
My tired body and heart soothed perfectly.
My nephew called U-chan was very cute when he waked up in the morning.
Why don't we spend wonderful and happy year!