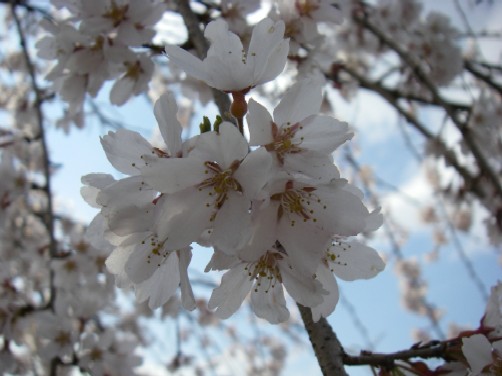 WBC was over. So I felt like waking up from my dream.
When I waked up from it, cherry blossoms are starting blooming.
Isn't it really fantastic!?
This weekend it's the best time to go and see cherry blossoms.
Unfortunately I have to go to work even on Saturday.
But I jogged while seeing cherry blossoms at the park near my house after work.
The cherry blossoms are not in full bloom but I enjoyed jogging while listening to
Mamma mia under cherry blossoms.
By the way this picture is cherry blossoms that I saw when I jogged last Saturday.
The blue sky and pale pink is so beautiful!